Delivery
We're committed to delivering your order in full and on time every time.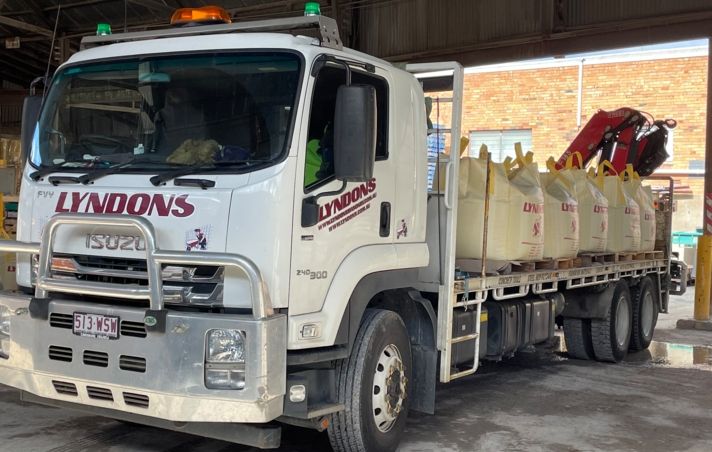 Customer service is our focus and we understand how critical it is for you to have the goods you have ordered delivered to your job site safely, in full and on time. 
Lyndons owns and manages an extensive delivery fleet consists of a variety of rigid body tray, fork and crane trucks, enabling the unloading of materials on site. 
Managing our own fleet of trucks and employing reliable drivers to deliver to your sites across Queensland & Northern NSW everyday helps us to ensure you receive your goods on time with care and attention, further assisting you in efficiently delivering your project.
Visit our FAQs to find out more about our deliveries or read our Terms & Conditions of Trade.
Order before 10 am, we strive to get it to you the same day.
Order by 12 noon and delivered next morning.*
*subject to size of order and availability of stock.