Orders & Quotes
To make it easy for you we offer multiple ways for you to place an order or obtain a quote.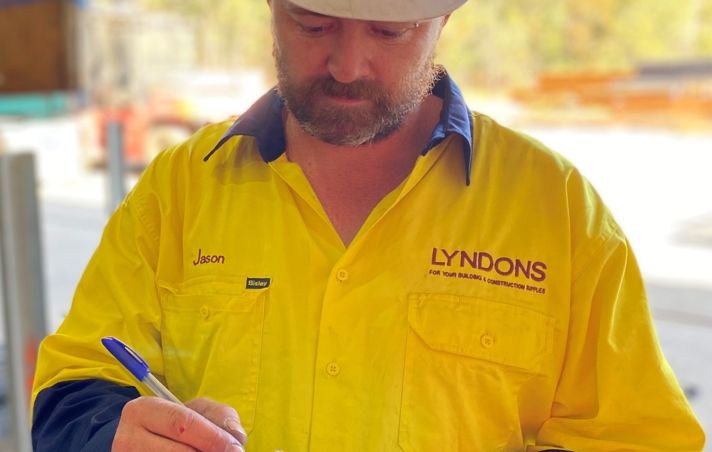 Browse our selection of products and select those that you need and submit your order. Your order will be allocated to one of our experienced team members to prepare a quote and send by return email for your review. If we need to clarify anything we will contact you.

You can expect your quote within 24 hours (business days only).

Lyndons stocks over 10,000 products and currently only 800 products across our extensive range are displayed on our website. So if you can't find what you're looking for online, call or visit your local Lyndons store and one of our knowlegeable team members will be on hand to assist you.
Purchases
We are happy to take your order over the phone, through this website or go in to one of our locations throughout Queensland.
You can pay for your purchases either by credit or debit card, cash or using your approved Lyndons 30-day Trade Credit Account.
When purchasing goods with Lyndons you expressly acknowledge and understand that upon approval of your credit card or other payment method, you will have completed your purchase and you will be charged with the purchase amount.
Credit Card
Surcharge fees will apply on all purchase amounts when paying by all types of credit card including Visa and MasterCard. 
30-Day Trade Credit Account
Please refer to the Terms & Conditions of Trade when charging purchases to your approved Lyndons Credit Account. 
No purchase can be made whereby the purchase value exceeds your approved credit limit.
For more detail refer to Lyndons Terms & Conditions of Trade.
Exchange
We do not offer ANY exchange on the goods offered through our special promotions or whereby you have requested a special order.
This does not in any way limit any rights you may otherwise have against us under a warranty claim or against the freight company if damaged or lost in transit (refer conditions).
All merchandise purchased from Lyndons is sold in its original factory packaging with all contents as supplied to us by the manufacturer or distributor.
For more detail refer to Lyndons Terms & Conditions of Trade.
Refund
In the case of goods arriving faulty or damaged in transit, please contact Lyndons for advice on warranty instructions. Lyndons will only refund or exchange goods if the product is faulty.
Products that have been purchased as seconds or damaged and sold on an as is basis, will not be refunded or exchanged.
For more detail refer to Lyndons Terms & Conditions of Trade.
Warranties
These products are provided with a manufacturers 12 month warranty.
If there is a warranty issue, please call us. If the goods are deemed faulty and require service or replacement, we will attend to the case promptly upon receiving your enquiry. In some cases, it may be a requirement to send the goods back to the manufacturer or to us directly in which case we will advise you of the most appropriate course of action.
Enquiries
Lyndons welcomes any enquiry you may have relating to product, purchases or related installation enquiries. Please feel free to call us or use the Online Enquiry Form under the "Contact Us" section on this website and we will promptly deal with your enquiry.
Account Information
Statement of Notifiable Matters
Lyndons Trading Terms
Read our Terms & Conditions of Trade for more information pertaining to orders including, but not limited to: quotes, payment, returns, delivery / collection, cancellations or variations to orders, warranties and special orders.